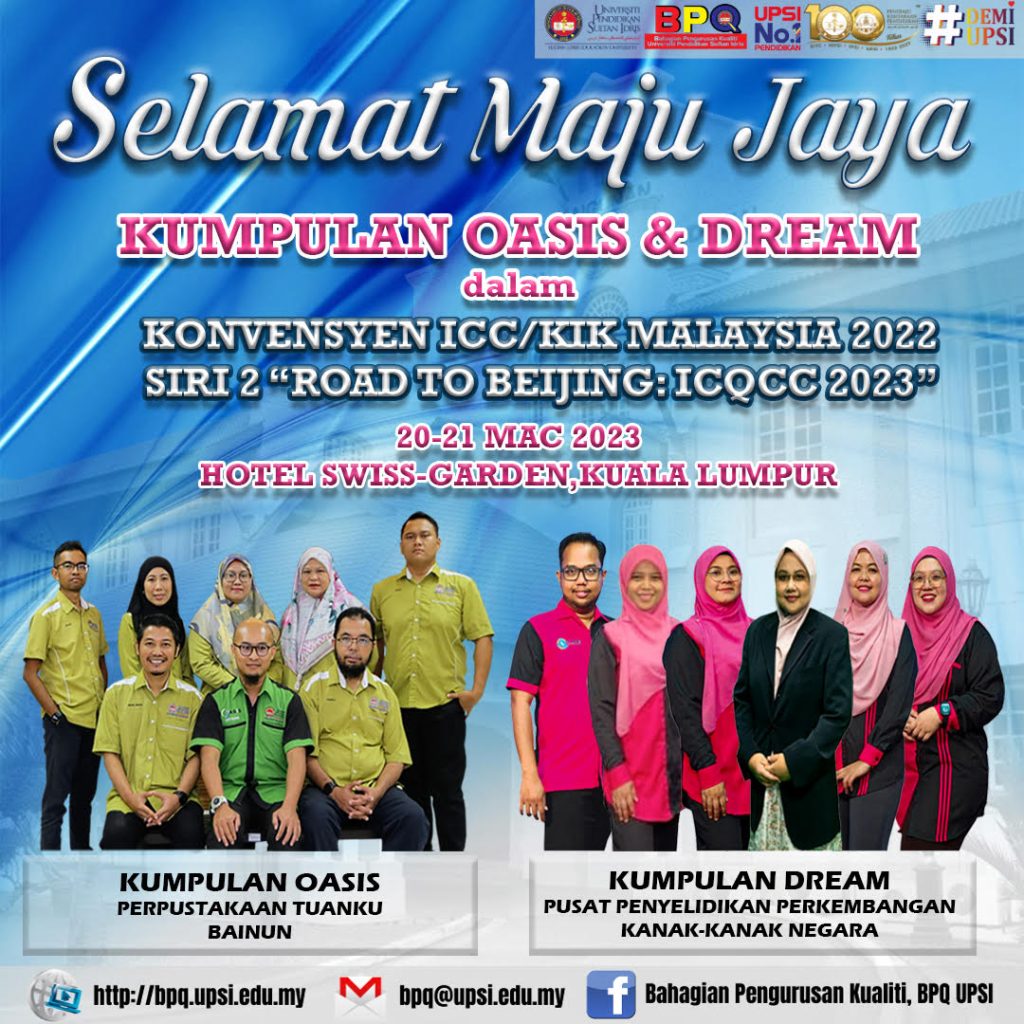 BEST WISHES TO THE UPSI INNOVATIVE & CREATIVE GROUP (KIK)
We are pleased to announce that UPSI is represented by two outstanding teams from Tuanku Bainun Library (PTB) and the National Children's Development Research Center (NCDRC) in the Federal Public Sector category at the ICC/KIK Malaysia 2022 Convention: Road To Beijing – ICQCC 2023 Series 2 on March 20-21, 2023, held at Swiss-Garden Hotel, Kuala Lumpur.
Let's show our support to UPSI and extend our prayers for the smooth progress and success of both teams. Attached herewith is the schedule of group presentations involving participation from 42 KIK/ICC teams from the State, Federal Public, and Private sectors.