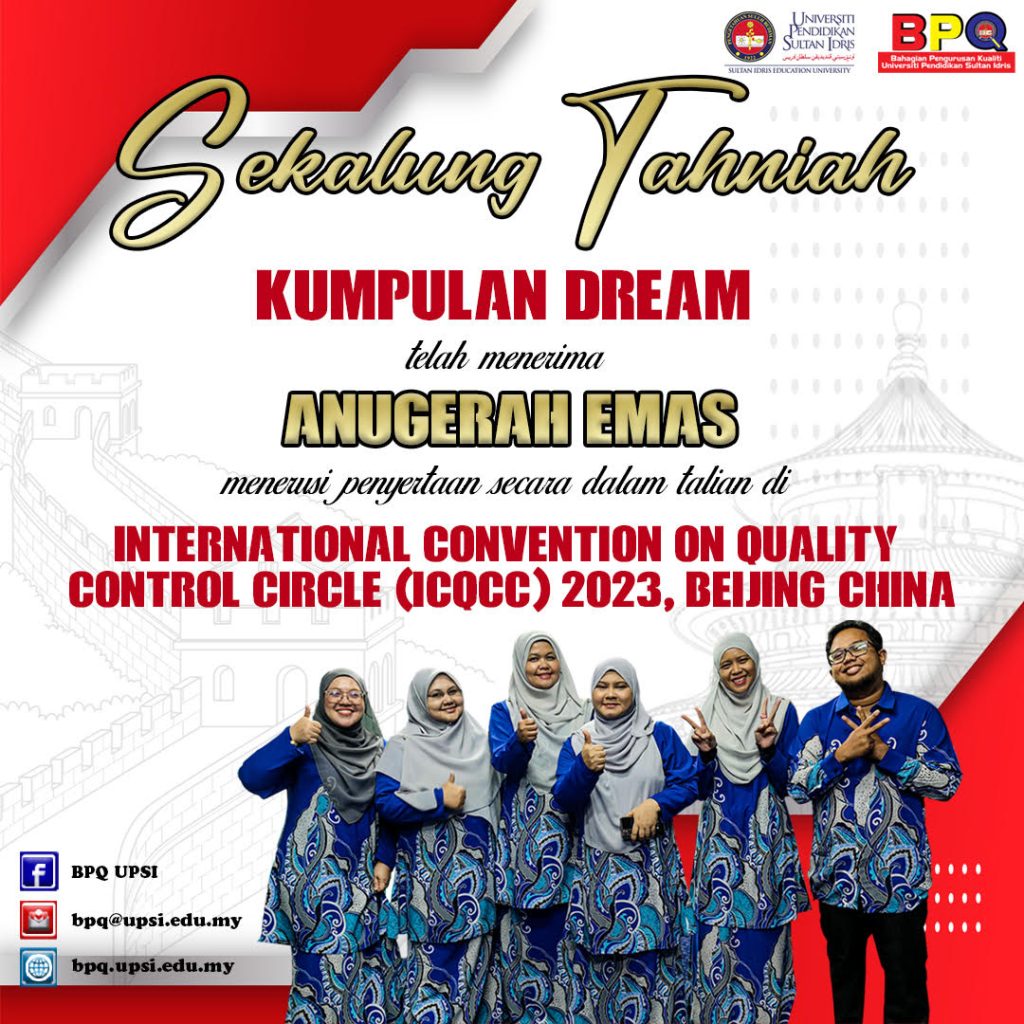 CONGRATULATIONS TO THE UPSI KIK TEAM, DREAM GROUP
HEARTIEST CONGRATULATIONS to the DREAM Group representing the UPSI KIK Team at the 48th International Convention on Quality Control Circles (ICQCC) 2023 in Beijing, China. The team participated online and received the Gold Award. The ICQCC took place from October 30, 2023, to November 2, 2023, and was conducted in a hybrid format.
For your information, a total of 587 ICC teams from 15 countries competed in ICQCC 2023, with Malaysia represented by 57 Innovative and Creative Groups. Teams from Malaysia, India, Thailand, China, Zambia, Korea, Singapore, Indonesia, Sri Lanka, Taiwan, Mauritius, the Philippines, among others, participated in this event.
Congratulations and well done!